---
( 4UMF NEWS ) 11 Kidnapped From Bar:
Eleven young people were brazenly kidnapped in broad daylight from an after-hours bar in Mexico City's Zona Rosa, a normally calm district of offices, restaurants, drinking spots and dance clubs, anguished relatives said Thursday.
The apparent mass abduction purportedly happened sometime between 10 a.m. and noon on Sunday morning just off the Paseo de la Reforma, the city's main boulevard, near the Angel of Independence monument and only about 1½ blocks from the U.S. Embassy.
The incident was the second recent high-publicity blemish for the city's largely unregulated entertainment scene, coming 20 days after the grandson of American civil rights activist Malcolm X was beaten to death at another tough bar in the downtown area.
Calling for authorities to find their loved ones, family members marched Thursday morning from the Interior Department building to the Zocalo, the city's main square. Later they protested outside the bar, which bears a sign that reads Bicentenario Restaurante-Bar, and demanded to see the bar's surveillance video.
"How could so many people have disappeared, just like that, in broad daylight?" said Josefina Garcia, mother of Said Sanchez Garcia, 19, her only son. "The police say they don't have them, so what, the earth just opened up and swallowed them?"
She said her son wasn't involved in any criminal activity, and worked at a market stall selling beauty products.
City prosecutors said they had received 11 missing-person reports, but Garcia said residents of the tough downtown neighborhood of Tepito where the victims live thought as many as 15 or 16 people could have been abducted.
The known missing include six men, most in their 20s, a 16-year-old boy and four young women.
Most Commented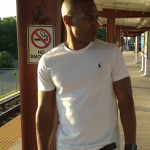 Sponsors