14-Year-Old Girl Shot By 12-Year-Old Brother
---
( 4UMF NEWS ) 14-Year-Old Girl Shot By 12-Year-Old Brother:
*** BREAKING NEWS ***
Police are investigating the shooting of a 14-year-old girl in Queens, and her younger brother is believed to be the gunman.
The shooting, which happened inside an apartment in Jamaica just before 2:30 a.m., is believed to be accidental.
The girl was taken to Jamaica Hospital with injuries not believed to be life threatening.
The 12-year-old boy was being interviewed by detectives.
Related articles
Most Commented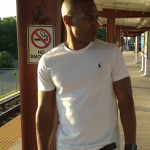 Sponsors