16-Year-Old Dies After Standoff With Police
---
( 4UMF NEWS ) 16-Year-Old Dies After Standoff With Police:
A standoff with law enforcement leaves a local 16-year-old dead. Both the Alachua County Sheriff's Office and the Gainesville Police Department say they were forced to shoot Robert Dentmond after officials warned him to drop his gun, but he didn't comply.
Officials say they responded to the Majestic Oaks apartment complex late Sunday night after Dentmond called 911 saying he had an M-16 rifle and that he was going to shoot himself. When law enforcement got to the complex, they found Dentmond actually had an AR-15 assault rifle, and they tried to negotiate with him.
"Deputies gave verbal commands to drop the weapon which he initially did, and as we tried to establish a rapport with the individual, to try to get him to move away from the weapon, he picked it up, rearmed himself, and started walking toward an occupied apartment complex," says Lieutenant Brandon Kutner, spokesperson for the Alachua County Sheriff's Office.
Residents in the complex say they heard police repeatedly telling Dentmond to drop his weapon, or else they'd be forced to shoot.
One resident actually took cell phone video of the standoff, where deputies are giving Dentmond an ultimatum.
"If he would've, you know, if he would've cooperated, he wouldn't have gotten shot," says Mike Johnson, a resident at Majestic Oaks who's lived in the complex for two years.
As the investigation continues, law enforcement are strongly enforced emphasizing the fact that deputies used lethal force as a last-ditch effort to diffuse the situation.
"It's something that's going to resonate with these officers and deputies for the rest of their careers, and ultimately the rest of their lives. anytime force is used, it's an extremely tragic situation for the family of the person that was killed, and for the officers themselves," says Officer Ben Tobias, spokesperson for the Gainesville Police Department.
The Florida Department of Law Enforcement is investigating the shooting, and both GPD and ASO will be conducting their own internal investigations.
Those involved in the shooting will also be placed on temporary administrative leave.
Officials say they are still looking to see if Dentmond had any motives or intentions.
Most Commented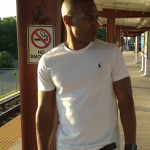 Sponsors