17-Year-Old Girl Shot Dead By Three Police Officers
---
( 4UMF NEWS ) 17-Year-Old Girl Shot Dead By Three Police Officers:
On Thursday, 17-year-old Kristiana Coignard was shot dead by three police officers in the lobby of the Longview Police Department. Coignard arrived at the station around 6:30 p.m. and asked to talk to an officer. Police say the girl was "brandishing a weapon" before she was shot four times.
The three officers, who have not been identified, have been placed on leave. The investigation of Coignard's death is now being handled by the Texas Rangers.
The incident, at this point, is shrouded in mystery. Officials could not "confirm the type of weapon Coignard brandished at the officers." Beyond the alleged, unspecified weapon, virtually no details about the events that immediately preceded Coignard's death have been released.
Coignard was living in Longview with her Aunt, Heather Robertson. In an interview with ThinkProgress, Robertson raised questions about the circumstances of Coignard's death.
"I think it was a cry for help. I think they could have done something. They are grown men. I think there is something they are not telling us."
Robertson said that her niece had been struggling with mental illness, including depression and bipolar disorder, since her mother died when she was four. She had been hospitalized twice in recent years after suicide attempts. One time, she tried to hang herself. Another time, she drank toilet bowl cleaner.
Since arriving in Longview in December, Coignard had been taking medication and regularly seeing a therapist. She had no criminal record and "was only violent with herself, " Robertson said.
Robertson and Coignard's grandmother, Holly McGuire, spoke to a Longview police officer on the night Coignard was killed for about 30 minutes. They were provided with few details of what transpired but were told that a video of the incident, including sound, exists. They have not been contacted by the Texas Rangers.
Kristian Brian, a spokesperson for the Longview Police Department, declined to comment further on the case, citing the ongoing investigation by the Texas Rangers. Brian did confirm that a video of the incident exists.
Police officers frequently encounter the mentally ill, but often do not receive training. As a result "rash stigmatization and misinterpretation of the intentions of the mentally ill can cause vital errors and ultimately make the difference between life and death."
Coignard's death also raises questions about use of force protocols in the United States. British citizens, for example, "are about 100 times less likely to be shot by police, according to the Economist."
Officers in Longview were involved in two fatal shootings in 2014, including one involving a 15-year-old. In both instances, the officers were cleared by a grand jury.
Most Commented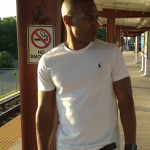 Sponsors