18 Years In Jail Over Sneakers
---
( 4UMF NEWS ) 18 Years In Jail Over Sneakers:
First, they stole a man's sneakers. Then, they shot his friends.
For his role in the shootings that killed one man and wounded another, George Shashawn Tyree Gay will serve 18 years in prison. Circuit Court Judge William R. O'Brien sentenced him Tuesday to 63 years with 45 suspended.
According to a news release from the Commonwealth's Attorney's Office, Gay and Jordan Austin robbed Terrance Scott of his cell phone, baseball cap and sneakers on Sept. 2, 2011. When Scott returned later with friends, Austin and two other men ambushed them with gunfire.
Antone Brehon was killed, and Antoine Owens was injured.
Gay pleaded guilty in 2012 to charges including second-degree murder. Austin has been found guilty of charges including first-degree murder and is set to be sentenced Sept. 10.
Related articles
Most Commented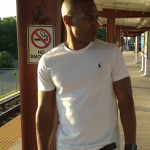 Sponsors