1st Hearing Set for Officers Charged in Freddie Gray's Death
---
( 4UMF NEWS ) 1st Hearing Set for Officers Charged in Freddie Gray's Death:
A handful of protesters are demonstrating on a corner outside a Baltimore courthouse where the first hearing in the case of six city police officers charged in the arrest and death of Freddie Gray will get underway.
The protesters gathered near Baltimore Circuit Court more than 90 minutes before the hearing was set to begin Wednesday. They are carrying yellow signs with slogans including, "Stop racism now'' and "Indict, convict, jail.'' A banner says "Justice 4 Freddie Carlos Gray.''
Prosecutors and defense attorneys will present arguments on three key issues: whether State's Attorney Marilyn Mosby should recuse herself, whether the officers should be tried together or separately, and whether the charges should be dismissed.
The officers face charges that range from second-degree assault, a misdemeanor, to second-degree "depraved-heart'' murder.
Gray died on April 19, one week after he was critically injured, and his death inspired outrage among Baltimore residents that spawned protests that at least two points gave way to violence, looting and arson. In the wake of the riots, Democratic Mayor Stephanie Rawlings-Blake implemented a curfew for all Baltimore residents, and Republican Gov. Larry Hogan declared a state of emergency.
Gray was arrested in the Sandtown-Winchester neighborhood of West Baltimore. According to court documents, Gray made eye contact with a police officer and took off running. He was apprehended two blocks away and arrested for possession of what Miller wrote in charging documents is illegal under a city ordinance.
Mosby said the arrest was unlawful because the knife is legal under state law. None of the officers secured Gray's seatbelt in the van, a violation of police policy. Soon after he was placed in the van, Goodson stopped to secure him with leg irons because he had become "irate," police said.
After a ride that included several more stops, including one to pick up a second passenger, the van arrived at the Western District station house. By that time, Gray was non-responsive.
Protester Lee Paterson said he's concerned charges could be dropped.
"You know, this whole thing is bigger than Freddie Gray,'' Paterson said. "It's about poverty.''
Most Commented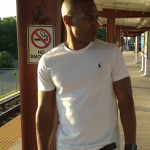 Sponsors