---
( 4UMF NEWS ) 2 Chainz Arrested:
2 Chainz was reportedly arrested in Maryland prior to his show at the University of Maryland Eastern Shore last night (February 14th.) It isn't exactly clear as of yet why the Atlanta hip hop star was busted, but he hopped Twitter to rant about law enforcement immediately after he was released from custody.
"UMES we on the way , dam police f**kn wit a n***a," he tweeted that night. "We fina turnUP."
2 Chainz revealed that the police wanted to take pictures with him after he was arrested.
"Locked me up and then Wanted pictures," he said, tweeting an Instagram pic of he and the cops. "We to jail for a grinder??? REALLY???" he tweeted, implying that the arrest was possibly possession-related.
Related articles
Most Commented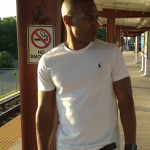 Sponsors