2 Chainz Faces Jail Time After Arrest
---
( 4UMF NEWS ) 2 Chainz Faces Jail Time After Arrest:
Although it's been four months since Atlanta rapper 2 Chainz and his entourage were arrested in Oklahoma City following an appearance at Lil Wayne's "America's Most Wanted" show at Chesapeake Energy Arena, it now appears that 2 Chainz is looking at possible jail time and a $1,000 fine as a result of the arrest.
According to AllHipHop.com, 2 Chainz was hit with a misdemeanor charge this week for obstructing an officer. The rapper shared his thoughts on the charge in a tweet sent earlier today.
The Oklahoma City arrest took place August 21 when 2 Chainz and those on his tour bus refused to let authorities search their bus after reportedly being pulled over for a broken taillight. Hours after being pulled over, 2 Chainz and nine others on the bus were arrested.
News of 2 Chainz' misdemeanor charge comes weeks after the rapper declared that he would be going "cold turkey on all criminal activities" during an interview on MTV's "RapFix Live." While speaking with the show's host, Chainz also revealed that he doesn't want the notoriety that comes with taking mug shots and going to jail.
"And then for me I made so many mistakes…I made mistakes when I was like previous to being in this position," said the rapper. "To where I don't wanna do mug shots. I don't wanna be on these TMZs and these news [outlets]. I'm not trying to portray that. I don't wanna be the rapper that's tryna sell albums to go to jail or whatever it is."
NewsOK.com reports that Oklahoma City attorney Mack Martin, who represents 2 Chainz and the three other men charged, is "hoping to have the matter resolved in the very near future."
Related articles
Most Commented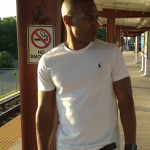 Sponsors