---
( 4UMF NEWS ) 2 Chainz - Road Dawg:
After serving Nancy Grace in a battle of wits regarding weed, 2 Chainz gets right back to work, thereby dispelling the notion that weed smokers are lazy. Tity lets loose the new track "Road Dawg" from his upcoming T.R.U. Jack City mixtape. Backed by a somber beat courtesy of DJ Spinz, the rapper takes a relaxed, reflective approach to describe how consistent and fruitful his grind is.
His T.R.U. Jack City releases on January 27th.
Related articles
2 Chainz, 2 Chainz - Road Dawg, Artist, Atlanta, Based on a T.R.U. Story, Cannabis (drug), Disc jockey, Jack City, Legality of cannabis, Mixtape, Nancy Grace
Most Commented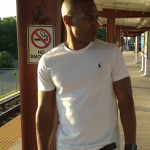 Sponsors