$20 Million Worth Of Pot Hidden In Coconuts
---
( 4UMF NEWS ) $20 Million Worth Of Pot Hidden In Coconuts:
Belgian police have seized $20 million of cannabis hidden in coconuts.
Seven tons, or about 15,500 pounds, of the drug were found by police and customs officials in a cargo container filled with coconuts in the border town of Ypres, close to the French border.
The drugs are thought to have originated in Africa, reported NDTV.
At the same time, another haul of drugs has been uncovered in the Belgian port city of Antwerp.
Although officials were not saying how big the second discovery was, they are confident that combined the amount of drugs will be a record haul for Belgium.
"This is a record seizure by customs working with the police," the government said in a statement.
Most Commented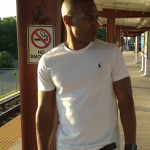 Sponsors