106-Year-Old Woman Visits The White House
---
( 4UMF NEWS ) 106-Year-Old Woman Visits The White House:
Virginia McLaurin finally got her dream fulfilled of visiting the White House and meeting President Barack Obama. But that isn't the best part. It's her reaction that's so priceless. The 106-year-old was so happy during the meeting, she just couldn't stop dancing.
According to a video posted Sunday on the White House Facebook page, McLaurin started doing a two-step — and just kept on dancing after meeting the president.
"Oh, it's so nice to see you," Obama said to McLaurin in the video.
"It's an honor, it's an honor," McLaurin responded.
The White House video featuring McLaurin has gone viral, receiving almost 2 million views on the White House's Facebook page just hours after it was posted and has been shared more than 200,000 times. Many of those commenting expressed their joy over seeing the 106-year-old woman dance during the meeting.
Asked if she wanted to meet the first lady, McLaurin answered with an excited "yes!" before dancing her way over to Michelle Obama.
"Slow down now," the president warned her, laughing. "Don't go too quick!"
Michelle Obama, towering over the short, but surprisingly sprightly centenarian, leaned in to give her a hug.
"I never thought I'd live to see the White House," McLaurin told the first couple, who respond by telling her how happy they are to have her there. "I'm here to celebrate black history."
The video was posted a day after the hashtag #ObamaAndKids began trending online. Thousands of posts began popping up on Twitter with photos of Obama and children.
Most Commented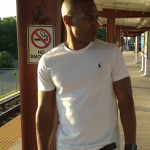 Sponsors