50 Guns Stolen In Smash And Grab
---
( 4UMF NEWS ) 50 Guns Stolen In Smash And Grab:
Houston police and ATF agents arrested multiple people and recovered several firearms stolen from Carter's Country Guns & Ammo. New surveillance video was released Wednesday afternoon showing a gang of ten men busting into a gun store in southwest Houston.
The men, who are still on the run, smashed open cases with a hammer and ransacked the place, filling bags with guns and ammo. The whole thing only took a little more than 2 minutes.
The surveillance videos begin just after 4:30 a.m. Tuesday. Ten suspects, using hoodies masks and gloves to conceal their identities, break the front doors of Carter's Country gun store on Wilcrest near Southwest Freeway. Less than 30 seconds later one of them uses a pickup with chains to pull the security bars right off, and the others rush in.
Video shows the suspects smashing the glass cases with hammers and jumping over the counter, grabbing long rifles by the armful and throwing handguns and ammo into bags. Just over a minute after running into the store, they run out and are gone. Police say the suspects switched vehicles about a block away and sped off in a Chevy SUV.
The ATF, who is investigating the case alongside Houston police, told KHOU on Tuesday that smash and grabs like this one are on the rise around Houston. Thieves often sell the guns to other criminal groups for a profit, and they're often used in other, more violent crimes.
Crime Stoppers will pay up to $5,000 for information that leads to charges or an arrest of those suspects. Information may be reported by calling 713-222-TIPS (8477) or may be submitted online. Tips may also be sent via a text message by texting the TIP610 plus the information to CRIMES (274637) or via Crime Stoppers Houston mobile app. All tipsters remain anonymous.
Most Commented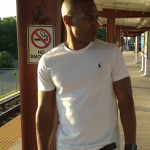 Sponsors