Bill Cosby's Wife To Appear In Court Today
---
( 4UMF NEWS ) Bill Cosby's Wife To Appear In Court Today:
As Bill Cosby's defense team begins presenting its case to the jury this morning, the comedian's wife, Camille Cosby, will appear for the first time in court since the trial began last Monday, according to a representative for the comedian.
Cosby has arrived at the Montgomery County Courthouse in Norristown, Pennsylvania, during his trial alongside celebrities, including his "Cosby Show" co-star Keshia Knight Pulliam and his "California Suite" co-star Sheila Frazier.
He has also walked into the courthouse with "A Different World" guest star Lewis Dix Jr. and comedian Joe Torry.
Although there are no apparent plans for Camille Cosby, the comedian's wife since 1964, to take the stand in this trial, she has previously been deposed twice in cases connected to her husband.
Camille Cosby, 73, was deposed in February 2016 in a defamation case brought by several women who had accused Bill Cosby of sexual assault. The longtime philanthropist was also deposed a second time, according to attorneys for her and her husband.
The prosecution rested Friday after five days of testimony that it hopes will convince the jury that Bill Cosby, 79, is guilty of drugging and sexually assaulting Andrea Constand more than a decade ago.
Constand, 44, testified for seven hours over the course of two days, telling the jury that in 2004, Bill Cosby gave the then 30-year-old a drug at his home in Montgomery County, Pennsylvania, that rendered her unable to stop him from allegedly assaulting her.
"In my head I was trying to get my hands to move or my legs to move, but I was frozen and those [mental] messages didn't get there and I was very limp, so I wasn't able to fight him," she said. "I wanted it to stop."
Bill Cosby has not taken the stand during the trial, and previously said that he doesn't intend to. But portions of a deposition he gave in 2005 and 2006, in which he claimed that he gave Benadryl to Constand to "relax" her during a consensual sexual encounter, were read aloud.
"I wanted her to be comfortable and relaxed and be able to go to sleep after our necking session," Bill Cosby had said.
The jury also heard quotes from Bill Cosby's deposition about his use of Quaaludes in the 1970s. Bill Cosby admitted to giving the sedative to multiple women with whom he wanted to have sex, and said that he didn't take the drug himself. But he did not admit to giving Quaaludes to anyone without their knowledge.
"What was happening at that time [in the 1970s] was that at that time Quaaludes happened to be the drugs kids, young people were using to party with, and there were times when I wanted to have them just in case," he said.
The prosecution also called upon Kelly Johnson, who alleges that Bill Cosby drugged and sexually assaulted her in 1996. The prosecution also called on Constand's mother, a forensic toxicologist and a sexual assault expert.
Bill Cosby has pleaded not guilty to sexual assault. He has been accused by more than 50 women of drugging and/or sexual misconduct but aside from the Constand case, has not been charged with any crimes, and has repeatedly denied all allegations made against him.
If convicted, Bill Cosby faces 10 years in prison and a $25,000 fine.
Most Commented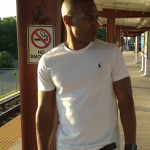 Sponsors