---
( 4UMF NEWS ) 3 Dead In Murder-Suicide:
Three people are dead and a fourth is in the hospital after a shooting on the city's west side. Police say the shooting was a murder-suicide.
The shooting happened at a house in the 16000 block of Laverne Avenue around 9:15 p.m., according to Cleveland EMS.
A 29-year-old man, 66-year-old man and 24-year-old woman were killed. Police say the 29-year-old, an ex-boyfriend, was the shooter.
Authorities have not released names, but the Cuyahoga County Medical Examiner's website identifies two victims as 24-year-old Brittany Reid and 66-year-old Robert Clarke, Reid's grandfather.
A 60-year-old woman, Reid's grandmother, was taken to MetroHealth Medical Center, where she is in serious condition.
Most Commented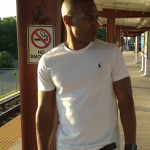 Sponsors