4 Dead After Hostage Situation In Aurora, Co Home
---
( 4UMF NEWS ) 4 Dead After Hostage Situation In Aurora, Co Home:
*** BREAKING NEWS ***
Three people were discovered dead inside a home following a barricade situation Saturday morning.
Police entering the home shot and killed the gunman after hours of failed negotiation attempts.
At 3 a.m., Aurora Police sent out emergency notifications for residents near the 16000 block of East Ithaca Place. Several nearby homes were evacuated for safety reasons.
One person inside the home was able to escape and alert authorities.
The names and ages of the victims were not released.
Roads in the area were closed to traffic.
Most Commented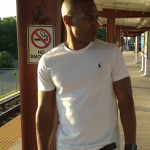 Sponsors