50 Cent Bets $1.6 Million On Mayweather
---
( 4UMF NEWS ) 50 Cent Bets $1.6 Million On Mayweather:
Even though they're no longer bff's, 50 Cent isn't stupid. The Queens rapper is putting his money behind Floyd 'Money' Mayweather when he takes on Manny Pacquiao in their upcoming epic fight on May 2.
It's a weird bet but you really can't beat the reasoning behind 50's pick on who's going to win...
Most Commented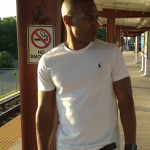 Sponsors