50 Cent Jokes On Diddy For Getting Arrested
---
( 4UMF NEWS ) 50 Cent Jokes On Diddy For Getting Arrested:
0 Cent has been heavily competing with Diddy after dropping his latest venture, Effen Vodka, and the Bad Boy CEO's recent arrest gave Fif some fuel for the fire.
The Queens emcee uploaded a video to Instagram, where he took several shots at Diddy, including the music mogul's altercation with Drake in late 2014. While speaking into a phone, Fif said, "All this s**t started with Drake, man. He be wanting to f**k everybody up!"
In the next shot the "Animal Ambition" rapper counted stacks of money that he claimed was bail for Diddy, which you can see in full in the above clip.
Most Commented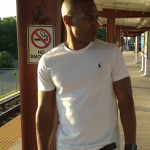 Sponsors