55 Homeless Hospitalized After Food Poisoning
---
( 4UMF NEWS ) 55 Homeless Hospitalized After Food Poisoning:
About 50 people were transported from a Salt Lake City homeless shelter to a local hospital after experiencing food poisoning symptoms, a fire department official said.
None of the symptoms were critical and mostly consisted of "vomiting, diarrhea, nausea, and gastro pains," Salt Lake City Fire Department spokesman Jasen Asay said.
First responders arrived at the St. Vincent De Paul homeless shelter around 9:30 p.m. (11:30 p.m. ET). Dinner had been served at the shelter earlier in the evening.
The health department was on the scene and will be handling the investigation into what caused the sickness, Asay said. A total of 55 reportedly presented to hospital with symptoms.
Most Commented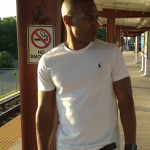 Sponsors