6.2-Magnitude Earthquake Rocks Italy
---
( 4UMF NEWS ) 6.2-Magnitude Earthquake Rocks Italy:
t least 38 people were killed as a 6.2-magnitude earthquake rippled through central Italy, waking residents as it rumbled to Rome.
Entire blocks of Amatrice — a town near the earthquake's epicenter — were reduced to rubble after the first earthquake struck early Wednesday at around 3:30 a.m. local time in the mountainous provinces of Umbria and Perugia. Powerful aftershocks followed.
"The town isn't here anymore," Amatrice Mayor Sergio Pirozzi told state-run RAI radio.
Italy's civil protection agency counted at least 38 bodies in the rubble.
The death toll rose at daybreak when emergency crews rushed to find survivors in the hard-hit towns of Amatrice, Pescara del Tronto and Accumoli, digging into leveled buildings with shovels, bulldozers and their bare hands.
Landslides tore through Pescara del Tronto and Arquata del Tronto, quiet villages separated by only two miles built into the lush hillsides of Marche.
At least five people — including a family of four — died when a building in the small town of Accumoli collapsed.
"Now that daylight has come, we see that the situation is even more dreadful than we feared, with buildings collapsed, people trapped under the rubble and no sound of life," Accumoli Mayor Stefano Petrucci told Reuters.
The initial tremor was followed by at least seven major aftershocks focused around Norcia, a town 70 miles northeast of Rome, where startled residents in the Italian capital reported swaying homes.
"It felt like the bed was on rollers," said American tourist Michael Gilroy, telling CNN he witnessed the chaos from his hotel in Montepulciano.
"It was initially very confusing," he said. "I'm from California and had a sense of what it may be. And we ran out to the main area and the chandelier was swaying back and forth."
Gilroy and his girlfriend were among several guests who fled their three-story hotel 70 miles west of the earthquake's epicenter in Norcia.
The European Mediterranean Seismological Center recorded the first earthquake at 6.1-magnitude while the United States Geological Service recorded 6.2-magnitude.
Most Commented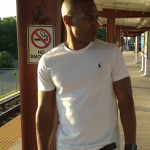 Sponsors