6-Year-Old Girl Escapes Abduction Attempt
---
( 4UMF NEWS ) 6-Year-Old Girl Escapes Abduction Attempt:
A 6-year-old girl was nearly abducted from outside her Washington state home — but escaped unharmed after she punched and kicked the creeps before running away.
The little girl, Savanna Norman, was crossing the street to her Parkland home after playing with a neighbor when two men suddenly emerged and tried to snatch her on Wednesday.
"I looked both ways, there was no one coming but...then I went halfway across the street, two guys came out of nowhere," she told KOMO-TV. "They grabbed me."
But Savanna said she didn't panic, because her mother, Amy Norman, told her what to do.
"Stranger danger!" the child yelled as she fought back the suspects.
"I kicked him," she said. "I screamed loud."
Her mother saw the attempted abduction from her window and sprinted out the door as the suspects ran away.
"My heart was pounding," she told the news station. "What happened...was very scary for all of us."
Police found one of the suspects, Jakeel Mason, a short time later and arrested him for unlawful imprisonment.
Mason, who lives just blocks from the Normans' home, was ordered held in lieu of $150,000 bail.
Most Commented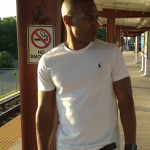 Sponsors