6th Person Killed In Newark In 72 Hours
---
( 4UMF NEWS ) 6th Person Killed In Newark In 72 Hours:
A man died and a woman was injured following a shooting in Newark, police said. The man is the sixth person to be fatally shot in the city in just over 72 hours.
The 25-year-old man and 23-year-old woman were on the porch of 196 Seymour Ave. when they were shot just after midnight on Tuesday. A neighbor said he heard nine or 10 gunshots go off around that time.
The man walked into the house, collapsed and died, the neighbor said. He was pronounced dead at the scene by paramedics. The woman, who is pregnant, suffered a non-life-threatening injury, possibly to her foot, and was taken to a hospital.
The shooter was still on the loose Tuesday morning. No motive for the shooting has been determined and there was no word of a suspect in the case.
Newark police and the Essex County Prosecutor's Officer were at the scene investigating Tuesday morning. They left just before 5 a.m.
On Saturday, Mayor Ras Baraka had asked the citizens of Newark to observe 24 hours of nonviolence, but violence flared nevertheless.
Six people were shot and killed in Newark in a little over 72 hours — a time spanning Friday night to early Tuesday morning. In addition to the 25-year-old man shot Tuesday, three people were killed Friday night, one person Saturday night and one person Sunday night.
"It's sad when you can say this has become a part of just everyday living," a neighbor said. "People just getting shot or killed."
Most Commented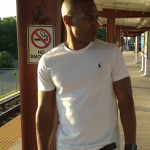 Sponsors