---
( 4UMF NEWS ) 7 Killed In Plane Crash:
Building model planes and working on real ones comprised Gary Stockdale's passion, filling the family's basement with models in his youth, jumping into aviation as a career at age 16 - and later working at two Detroit area airports.
The 51-year-old Stockdale also knew the dangers of flying, his older brother told The Associated Press Tuesday.
"He always said it was dangerous," said Glenn Stockdale, 55. "He would always say 'you either will die in a car crash or a ball of flame in a plane.'" Gary Stockdale was one of seven Americans killed when their National Air Cargo plane crashed Monday near an Air Force base in Afghanistan.
Six of the victims were from Michigan and a seventh was from Kentucky, said Shirley Kaufman, National Air Cargo vice president.
Those killed include pilots Brad Hasler of Trenton, Mich. and Jeremy Lipka of Brooklyn, Mich.; first officers Jamie Brokaw of Monroe, Mich. and Rinku Summan of Canton, Mich.; loadmaster Michael Sheets of Ypsilanti, Mich.; and maintenance crewman Timothy Garrett of Louisville, Ky.
As loadmaster, Sheets was responsible for making sure the weight and balance of the cargo was appropriate.
The Dubai-bound Boeing 747-400 - operated by National Air Cargo - crashed just after takeoff Monday from Bagram Air Base around 11:20 a.m. local time, the National Transportation Safety Board said in a statement Tuesday.
The accident site is within the perimeter of Bagram Air Base.
The Taliban quickly claimed responsibility for downing the plane, but NATO said later the claims were false, and there was no sign of insurgent activity in the area at the time of the crash.
The Afghanistan Ministry of Transportation and Commercial Aviation is leading the investigation. The NTSB is investigating the crash alongside the ministry. The team will be composed of three NTSB investigators, as well as representatives from the Federal Aviation Administration and Boeing, the NTSB said.
Kaufman said the plane - owned by National Airlines, an Orlando, Florida-based subsidiary of National Air Cargo - was carrying vehicles and other cargo.
Most Commented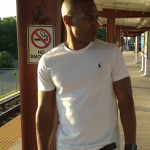 Sponsors