---
( 4UMF NEWS ) 8 Shot At Brooklyn Party:
Eight people were wounded when shots rang out at a party early Sunday morning in East Flatbush, Brooklyn.
The shooting happened shortly before 1 a.m. after a dispute broke out over someone apparently being denied entrance to the party at 616 East 52nd Street.
Four men and four women were hit by the gunfire. All are listed in stable condition.
Detectives have not yet released a specific description of the gunman.
NYPD Sgt. Thomas Antonetti says the condition of a woman previously listed as critical has improved, and she's now stable.
Antonetti says none of the victims was struck more than once. They were transported to three different hospitals.
Most Commented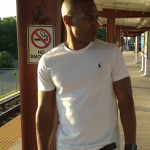 Sponsors