8-Year-Old Busted For Attempted Armed Robbery
---
( 4UMF NEWS ) 8-Year-Old Busted For Attempted Armed Robbery:
An 8-year-old boy has appeared in court following an attempted armed robbery in Florida.
The schoolboy shocked staff at the King Foods and Meat Bazaar when he entered the store Wednesday evening and threatened them with a gun.
"Give me the f---ing money," he said to the clerk in the West Palm Beach store, reported WPTV News.
CCTV cameras captured the moment the little boy entered the store wearing a motorcycle helmet and with a sweater covering his mouth.
"He went through the entry door and very quietly, very confidently," the clerk told NBC Miami. "It's so shocking. I feel like you have to be careful with everybody nowadays. You can never be too careful."
The clerk and a co-worker moved quickly to disarm the boy, who later told police he had stolen the gun from his mother.
The boy was initially charged with attempted armed robbery with a firearm and aggravated assault, but the state has decided not to press charges.
His mother told police she would endeavor to keep her gun locked up and secured in a safe in future. The child must attend a diversion program and has been ordered to stay away from the convenience store.
Most Commented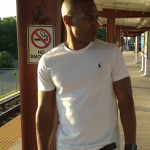 Sponsors