81-Year-Old Great-Grandmother Shot
---
( 4UMF NEWS ) 81-Year-Old Great-Grandmother Shot:
An 81-year-old great-grandmother and her grandson were shot in the South Side Auburn Gresham, Chicago, neighborhood Friday evening as they gathered to mourn the death of another family member.
The woman, identified by family as Iola Burress, and her grandson, 34-year-old Sylvester Burress, were gathered on a porch following the wake for Iola Burress's deceased daughter when a white SUV pulled up and people inside began firing shots, the family said. The incident happened at about 5 p.m. in the 7800 block of South Carpenter.
Iola Burress was struck four times in the wrist, lower belly and arm, her great-grandson told NBC Chicago. Sylvester Burress, who was in town from Michigan for the funeral, was struck near his buttocks.
Both were taken to Advocate Christ Medical Center in Oak Lawn and were in stable condition by Saturday morning, police said.
"I'm burying my sister, and then I got to look at my mother and my son who have been shot," Mary Burress, the daughter and mother of the victims, said. "Stop taking innocent lives. This is ridiculous. Enough is enough."
While the family attended the funeral for Iola Burress's youngest daughter on Saturday, Burress waited to find out if she needed surgery at Advocate Christ Medical Center in Oak Lawn, according to her great-grandson. The family split their time between the funeral and the hospital, they said.
No one is in custody, police said.
Most Commented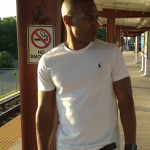 Sponsors