89-Year-Old Man Kills 83-Year-Old Wife
---
( 4UMF NEWS ) 89-Year-Old Man Kills 83-Year-Old Wife:
An elderly man in California reported his wife dead on Friday morning and found himself booked on murder charges by Friday night, police said.
Masaharu Ono, 89, is accused of murdering his 83-year-old wife, according to the Sacramento County Sheriff's Office.
Ono told police he had found her dead at their apartment on the 8600 block of Florin Rd., but an investigator examining the body discovered "suspicious" injuries that had contributed to her death, officials in the sheriff's office said.
Homicide detectives later determined that the woman's husband had been responsible for her death, according to the sheriff's department.
Ono is now facing a murder charge and he's being held without bail at the Sacramento County Main Jail, according to county records. The man's 90th birthday falls later this month.
The county coroner identified the alleged murder victim as Hiroko Ono, the Sacramento Bee reported. Investigating detectives say there are no other suspects wanted in Ono's death.
Her husband will appear in court on Tuesday afternoon, county records show.
Most Commented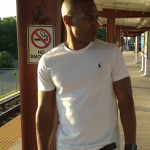 Sponsors