Affluenza Teen Caught In Mexico
---
( 4UMF NEWS ) Affluenza Teen Caught In Mexico:
Ethan Couch ran away to Mexico to hide out as a brunette instead of owning up to an alleged probation violation.
The unrepentant 18-year-old, known for his "affluenza" defense in a fatal DUI trial, was captured alongside his missing mother in the state of Jalisco, just blocks from the beach.
A manhunt that began in Tarrant County, Tex., led U.S. Marshals to a popular resort town along the Pacific coast, where local authorities in Puerto Vallarta nabbed the mother-son duo. The pair managed to trek 600 miles southwest of the U.S. border to the coastal town frequented by American tourists.
Ethan and Tonya Couch were unable to prove their citizenship to Mexican immigration officials and will soon be returned to the United States.
Couch was taken into custody at around 6 p.m. Monday, according to Texas authorities. Jalisco prosecutors released a photo of the handcuffed teen sporting an unbuttoned shirt.
During his flight, Couch dyed his fair hair to disguise his appearance. The teen's 48-year-old mother appeared to have shorter hair in a blurry photo also released by authorities.
An arrest warrant and a $5,000 reward was issued in the capture of Couch and his mother after the pair vanished more than two weeks ago. A video that surfaced on social media in early December appeared to show Couch gleefully laughing at a party with alcohol and beer pong.
Tarrant County deputies believed the family fled the country after finding their Eagle Mountain Lake home empty of furniture and personal belongings, save for a lone pinball machine.
A missing person report was filed for his mother, but it's unclear if she will face any charges at this time.
Couch, who was 16 at the time of his original arrest, became known as the "affluenza teen" after being spared prison time for a drunken crash that killed four people in 2013. A psychologist claimed Couch was spoiled as a child and did not understand the severity of his crime.
A judge slapped Couch with a mere 10 years of probation and rehab for suffering from said "affluenza."
Most Commented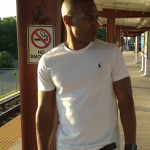 Sponsors