---
( 4UMF NEWS ) Air Jordan 6 Motorsports:
Shoe: Air Jordan 6 Retro Premium – White / Black Retail
Price: $175
Release Date: 2/6/2010
#1Movie: Dear John
#1 Song: Kesha – Tik Tok
Current Average Selling Price: $390
Following two years of extremely exclusive Motorsports edition Air Jordans, the sneaker world finally had an opportunity to own one with the release of this premium Air Jordan 6. The shoe featured an all-white upper, with black trim, and a black and white elephant print liner. These elements played off the design of that year's race bike, sponsored by MJ's Michael Jordan Motorsports.
The limited launch was an immediate sellout, and would become not only the first Motorsports retro release, but also the last. We haven't seen a Motorsports colorway, released or unreleased, since. With Michael Jordan Motorsports eventually leaving the AMA Pro Road Racing series, and with MJ's full focus on the Hornets these days, there's a good chance we won't see any more in the future either.
Related articles
Air Jordan, Air Jordan 6 Motorsports, Bugs Bunny, Charlotte Bobcats, Christmas, Inc., Michael Jordan, National Basketball Association, New Orleans Hornets, Nike, Number (sports), Sneaker collecting
Most Commented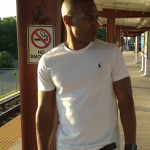 Sponsors