Air Marshal Attacked With Syringe
---
( 4UMF NEWS ) Air Marshal Attacked With Syringe:
A federal air marshal was attacked with a syringe at the airport terminal in Lagos, Nigeria, on Sunday, leading authorities to place him in quarantine back in the U.S.
The unnamed air marshal was met by FBI agents and health workers from the Centers for Disease Control and quarantined Monday after returning to the U.S. on a flight to Houston, according to ABC News.
He was screened for Ebola, the deadly virus plaguing West Africa. The air marshal was given medication as a precaution, reports Fox News.
The victim was travelling with a group of undercover air marshals when an assailant injected him with an unknown substance, then escaped.
Fellow air marshals recovered the syringe and brought it back to the U.S. for testing.
"The victim did not exhibit any signs of illness during the flight and was transported to a hospital upon landing for further testing. None of the testing conducted has indicated a danger to other passengers," said an FBI spokesperson.
Most Commented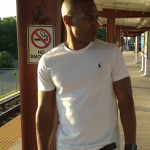 Sponsors