Aldon Smith Suspended For A Year
---
( 4UMF NEWS ) Aldon Smith Suspended For A Year:
Aldon Smith's season with the Oakland Raiders is over.
The pass rusher was suspended for one year by the NFL on Tuesday for violating the league's policy on substance abuse, a person familiar with the situation told USA TODAY Sports' Tom Pelissero.
The team confirmed the news Tuesday night with a statement that read: "Aldon has been a positive addition to the Raiders. He remains prominently in our long term plans and we will continue to support this member of our family as he gets the help that he needs."
Smith signed with the Raiders this offseason. He was released by the San Francisco 49ers in August following his arrest on hit and run, drunken driving and vandalism charges.
He was suspended for the first nine games of last season for violating the league's personal conduct and substance abuse policies.
"First, I want to thank the Raiders, my teammates, the fans, our coaches and our owner for supporting me throughout all of this," Smith said in a statement.
"I am taking this time to work on myself and become the man I need to be, my team and organization needs me to be, and I know I can be.
"I had lost my love for the game and it led me to some poor choices, but I am thankful to the Raider organization for believing in me this season and will continue to better myself and grow from my experiences. I look forward to rejoining the team next year."
Smith had 3.5 sacks for the Raiders in nine games this year.
At 4-5, Oakland can ill-afford another hit to its defense as it looks for its first postseason berth since 2002. The Raiders rank 30th in total defense and 31st against the pass.
Most Commented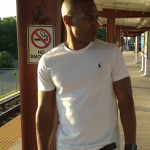 Sponsors