Alice From Brady Bunch Passes
---
( 4UMF NEWS ) Alice From Brady Bunch Passes:
Ann B. Davis, best known as the ever-chipper live-in housekeeper Alice Nelson on the popular ABC series The Brady Bunch, has died in San Antonio, her longtime agent Robert Malcolm confirmed to The Hollywood Reporter. She was 88.
Davis, who earlier won two Emmy Awards for her role as the peppery secretary Schultzy on The Bob Cummings Show, hit her head during a fall in her bathroom Saturday and was discovered unconscious Sunday morning when she missed her weekly hair appointment. Davis, who was living with close friend and minister William Frey and his wife, died later that day.
"She was very sweet," said Malcolm, who worked with her for 22 years. "I represent a lot of well-known people, and few have been so content with their lot. She enjoyed what she did in life. She just had a birthday [May 3] and was in fine health. It's sad she had to die this way."
The Brady Bunch, created by Sherwood Schwartz, originally aired from September 1969 to March 1974 on ABC, then spent a year in syndication. The cast then got together for several reunion films and spinoff series over the years.
It's the story of Mike Brady (Robert Reed), a widowed architect with three sons -- Greg (Barry Williams), Peter (Christopher Knight) and Bobby (Mike Lookinland) -- who marries Carol Ann Martin (Florence Henderson), who has three daughters: Marcia (Maureen McCormick), Jan (Eve Plumb) and Cindy (Susan Olsen). (Carol's marital past was never addressed on the show.)
Davis played the housekeeper Alice --sometimes wise, sometimes goofy -- on the family-friendly sitcom and occupied the center square of the checkerboard in the show's peppy opening.
Davis, who was an avid knitter, told People magazine in a 1992 interview that the cast "got along beautifully. … I had the boys hooking rugs and the girls doing needlepoint." She said in the story that in real life, "I basically don't do that well with children."
The Bob Cummings Show (also known as Love That Bob), starred Cummings as Bob Collins, a Hollywood photographer and ladies' man. The first show to debut as a midseason replacement, it bowed on NBC in January 1955, jumped to CBS and then finished its five-season run back on NBC in September 1959.
Davis played Bob's infatuated and hilarious young secretary and collected supporting comedy actress Emmys in 1958 and 1959 for her work after being nominated the previous two years.
Davis also had a regular role as the never-been-kissed physical education teacher Miss Wilson on NBC's short-lived 1965-66 series The John Forsythe Show.
Her last credit came in 1997 in a guest role on the sitcom Something So Right.
Related articles
Most Commented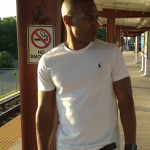 Sponsors