Amazon And HTC New Line Of Smartphones
---
( 4UMF NEWS ) Amazon And HTC New Line Of Smartphones:
HTC isn't exactly doing great these days, but that may change if a new (and secretive) partnership pans out. A new report from the Financial Times alleges that HTC has partnered with none other than Amazon on a handful of devices that could make their way to the e-tailer's virtual shelves as soon as next year.
That is, if they make it to market it at all. The FT points out that the launch timeline for one of those smartphones has always been mucked around with once, and there's no guarantee that Amazon will ever sell the thing.
If true though, this could be a huge huge deal for the Taiwanese phone maker. Putting strange choices like the recently revealed One Max aside, there's little question that HTC is capable of putting together some top-notch hardware. And to hear the company tell it, a lot of its problems stem from consumer perception — the HTC brand isn't nearly as prominent or memorable as Apple's or Samsung's, an issue the company has tried to turn around with the launch of an expensive marketing campaign featuring Iron Man Robert Downey Jr.
And for what it's worth, it wouldn't be the first time that HTC has entered into a curious, potentially game-changing partnership. The Taiwanese company linked up with Google in 2008 to product the very first publicly available Android device, and that relationship also saw HTC push out the inaugural Nexus smartphone some two years later. Then more recently there was the tie-up with Facebook which ultimately yielded the HTC First, the first (and so far only) device to ship pre-loaded with the social networking giant's Facebook Home interface. In fact, the company's seeming eagerness to ink these sorts of deals almost seems like a trait encoded in the company's DNA considering its humble origins as a maker of white-label gadgets that other companies could slap their livery all over.
The notion of an Amazon smartphone is one that's been floating around for years now too, though the report is bolstered by recent leaks that indicate that more than one device is currently under development. According to earlier reports, the company was at least considering acquiring RIM in late 2011 in a move that would ostensibly provide the online retail titan with the development know-how and IP portfolio to have a spirited go at cracking the crowded smartphone market. As I noted some years ago though, an Amazon smartphone needs to have a hook to help bring customers on-board, and the company is in a better position than ever to do just that.
Related articles
Most Commented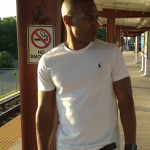 Sponsors