Anthony Weiner Pleads Guilty
---
( 4UMF NEWS ) Anthony Weiner Pleads Guilty:
Anthony Weiner is set to plead guilty in federal court Friday to one charge of transferring obscene material to a minor, The New York Times reported.
Weiner reportedly surrendered to authorities in New York early Friday morning and could possibly be registered as a sex offender as a result of the plea deal. The charge could also land the ex-congressman between zero and 10 years in prison, depending on the sentence determined by a judge.
The charges came last year when it was revealed that, starting in January 2016, he had been exchanging sexually explicit text messages with a 15-year-old girl.
Weiner resigned from Congress five years earlier, after being caught sexting with women who were not his wife, Hillary Clinton aide Huma Abedin; and then a year after that, another extramarital sexting bout derailed his run for mayor of New York City.
Most Commented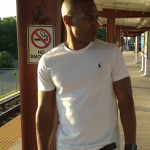 Sponsors