Apple Agrees to $450M Settlement
---
( 4UMF NEWS ) Apple Agrees to $450M Settlement:
The long-running saga of e-book price fixing may be drawing to a close and many consumers may find a surprise ending: some compensation from Apple. Apple Inc. has agreed to pay $450 million in a settlement over state and consumer claims that Apple and five publishers worked together illegally to fix e-book prices.
The settlement would provide $400 million for consumers, depending on the outcome of a pending appeal of a New York federal judge's ruling last year that Apple was liable for violating antitrust laws.
A ruling by the 2nd U.S. Circuit Court of Appeals in New York reversing the liability finding could, under the settlement, either reduce the amount Apple pays to $70 million, with $50 million for consumers, or eliminate payments altogether.
Apple did not immediately respond to a request for comment.
The deal follows earlier settlements with five publishers that provided $166 million for e-book purchasers.
Most Commented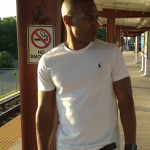 Sponsors