Apple Announces iPhone 6S
---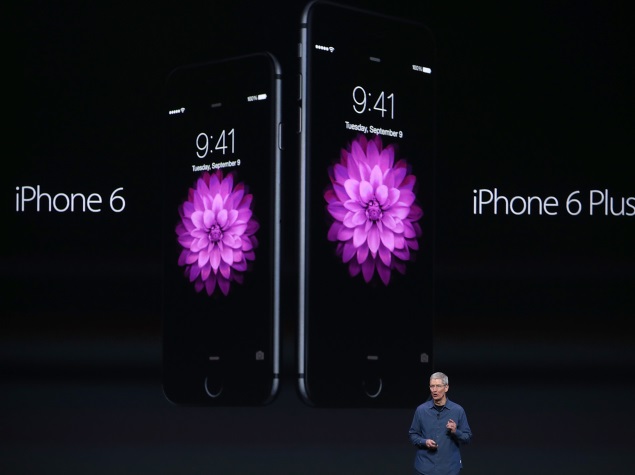 ( 4UMF NEWS ) Apple Announces iPhone 6S:
A new iPhone will be faster, have new shortcuts and a better camera. But we already knew that, didn't we?
Apple spent over 40 minutes Wednesday doing a high-intensity sales job on the new iPhone 6S and 6S Plus, which it claimed was the "most advanced" and "best ever," iPhone.
Will consumers care? Sure. They always have in the past. But did Apple blow us away, like it did last year?
Not at all. Apple Wednesday did a way better job selling the revamped Apple TV than it did in getting us excited about the new iPhone.
Sure, Apple execs kept dropping phrases like "most advanced," and "best iPhone ever," continually, but it was not computing here.
The phone sounds great, and for most folks, a marginal upgrade over the iPhone 6. To think that Apple rented the huge 7,000 seat Bill Graham Auditorium to spend many minutes touting a new shortcut for the iPhone called 3D Touch? You've got to be kidding.
The 3D Touch feature seems nice--click an app, and hold your finger down, and you get a drop down menu offering various shortcuts that give you app features without having to open the app all the way.
Sounds cool. But doubtful to see how millions of consumers want to be first on the block for a shortcut.
The added resolution to what's become the world's most popular camera is very welcome--12 megapixel, up from 8 megapixel. Even better, some shutterbugs will be certainly be excited about getting to shoot 4K video.
That's four times the resolution of standard HD, and Apple's demo looked terrific. They always do.
I've found that serious photographers care about frame rates and higher resolution, but most consumers don't. I will and am eager to get hands on with the new iPhone to start shooting 4K video.
So last year's model was the best iPhone ever--how do you top it? You don't. As consumers, we just have to come to terms with that.
Apple re-designs the new iPhone every two years, and gives you a new feature or two with the "S" models every other year.
So for those who want to get excited--see you next September for the iPhone 7. Here's a new flash: it will be the "most advanced," "best" and "revolutionary" iPhone ever.
Since first introduced in 2007, each successive iPhone has outsold the previous edition, with the last iPhone, the 6 and 6 Plus, being the all-time best seller, at around 180 million units. All told, Apple has sold over 750,000 million iPhones to date.
The new iPhones start at $199 and $299 with a two-year contract, and go on sale September 25th. Apple unveiled a new way to buy phones at the Apple Store, offering $32 monthly for a plan that gives consumers a new iPhone every year.
Most Commented