Are Stevie J And Faith Evans Hooking Up?
---
( 4UMF NEWS ) Are Stevie J And Faith Evans Hooking Up?:
There may be a new couple alert on the horizon and if it's true, it involves a messy love triangle that will play out on television. Word on the street is 'Love & Hip Hop: Atlanta' star Joseline Hernandez is done with her hubby Stevie J because the other day, she flew into a jealous rage and bleached his things.
Allegedly she was upset with all of the time Stebbie has been spending in the studio with Faith Evans. If you recall, the former Bad Boy artist made a guest appearance on the show and visited her old friend Stevie when he was fresh out of rehab. The two have worked together before back in Bad Boy's heyday and have agreed to collaborate on her new project.
Word on the street is there were sparks flying back then. And the cameras for 'L&HH' have been rolling and Faith has signed a release form so we will see her and Stevie J making magic together in the studio.
Anyway, Joseline became fed up and trashed his items:
- vintage $10k Bad Boy jacket, that was a gift from Diddy
- $40k worth of clothes
- $15k worth of Versace china
- at least 20 pairs of kicks
Stevie also said she ruined several gifts his kids had given him for Christmas. Take a look for yourself at Joseline's handiwork:
Read more: http://www.tmz.com/2016/01/14/love-hip-hop-joseline-stevie-j-bleach-jealous/#ixzz3xEbJESXs
Most Commented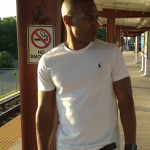 Sponsors