Aretha Franklin Cancels Concert Again
---
( 4UMF NEWS ) Aretha Franklin Cancels Concert Again:
Soul music superstar Aretha Franklin on Friday canceled an upcoming concert in Michigan, citing recovery from health issues that forced her to postpone concerts earlier this year.
Franklin, 71, said in an open letter to her fans that she was canceling her July 27 show at the DTE Energy Pine Knob Theater in Clarkston, Michigan, due to "miscalculation" of the end of her treatment.
"It would be totally disruptive to stop them now and go into concert with total success right at the door," Franklin said.
Franklin and her representatives did not disclose the nature of the singer's illness.
"Aretha fully intends to get back to her full schedule of work as soon as she can," the soul singer's publicist David Brokaw said.
The "Queen of Soul" had postponed the same Michigan concert in June, along with other shows in Chicago, Connecticut, Ottawa and Montreal, Canada. The other shows had not been rescheduled.
Franklin, a towering figure in popular music during the 1960s and 1970s with a long string of hits including "Respect" and "Chain of Fools," had also been forced to cancel a concert tour in 2010 to undergo surgery for an undisclosed health issue.
Related articles
Most Commented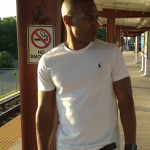 Sponsors