Aretha Franklin Celebrates Birthday
---
( 4UMF NEWS ) Aretha Franklin Celebrates Birthday:
The fellas love Aretha Franklin: Denzel Washington helped the Queen of Soul celebrate her 72nd birthday in style, and Andre 3000 and Babyface are working on new music for the icon.
Franklin held an exclusive and small party Saturday in New York City for her birthday, which is on Tuesday. Washington entered the Ritz-Carlton Hotel quietly, though the crowd grew excited after realizing it was the Oscar winner under a baseball cap.
Franklin thanked the actor for attending. Just hours earlier, she saw him onstage on Broadway in "A Raisin In the Sun."
Franklin's longtime musical collaborator Clive Davis also attended her party.
She was all smiles at the event.
Franklin said in an interview that she's working on new music with rapper Andre 3000 and singer-songwriter Babyface.
Most Commented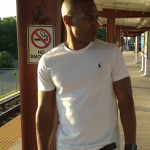 Sponsors