Ariel Winter Gets Breast Reduction
---
( 4UMF NEWS )Ariel Winter Gets Breast Reduction:
Ariel Winter may only be a teen, but she's already had to make several life-changing decisions at the age of 17. Among them: going under the knife to reduce her cup size.
"It really did happen overnight," the "Modern Family" star told Glamour of her 32F-sized breasts. "I remember being in my sister's wedding and being so flat and thinking, I just wish I would grow boobs! And then overnight I did. But then they kept growing and growing and growing, and it didn't seem like they were going to stop."
Just over five feet tall, Winter's assets drew countless stares both on and off the red carpet.
"We live in a day and age where everything you do is so ridiculed," Winter explained. "As women in the industry, we are totally oversexualized and treated like objects. Every article that has to do with me on a red carpet as to do with 'Ariel Winter's Crazy Cleavage!' or 'Ariel Winter Shows Huge Boobs at an Event!' And that's all people would recognize me by."
On June 4, the California native underwent surgery, which reduced the size of her breasts from 32F to a 34D. Though she kept most in the dark about the procedure, Winter did confide with a certain member of her on-screen family beforehand.
"I told [only] Julie Bowen because I had talked to her about my desire to have the surgery," she said. "She was really supportive and understanding."
Though the cast as a whole is "really happy" for Winter, she notes that co-star Sofia Vergara had an interesting reaction.
"I just saw Sofia [Vergara] the other day, and she was like, 'Oh my God! I love them! They're great!' I was like, This is hilarious.'"
With the Primetime Emmys just around the corner, Winter is looking forward to picking out the perfect dress for her first public appearance since the surgery.
"I'm just excited to try on all the dresses! Now I can wear all styles of dresses and all styles of things," Winter exclaimed. "I don't always have to pick the tightest, most formfitting dress I can find. I can pick something else and still feel good about myself. I couldn't do that before. I'm excited to finally actually feel confident and not just appear confident."
Most Commented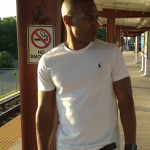 Sponsors