Armed Gang Member Enters Police Station
---
( 4UMF NEWS ) Armed Gang Member Enters Police Station:
Baltimore police officers are on heightened alert after they disarmed a man who took a loaded handgun into a police station on Tuesday.
Police said Jason Armstrong, 29, told them he was acting on orders of the Black Guerrilla Family gang.
They said he walked into the Northeastern District station on Argonne Drive near Morgan State University shortly before 9 a.m. smelling of marijuana. Officers searched him and found a .22-caliber handgun with a bullet in the chamber, and marijuana and cocaine, they said.
Police said he told officers he had been ordered by BGF leaders to walk into a police district station with the gun and drugs to test police security.
"We're really lucky for a person to walk into a police station fully armed and loaded with drugs on him that we didn't end up in a terrible situation," Baltimore Police Commissioner Anthony W. Batts said Tuesday.
Armstrong was taken into custody and faces narcotics and gun charges, police said. His charging documents had not yet been posted to the state's online database Tuesday night, and neither he nor an attorney could be reached for comment.
Batts said the agency is telling police departments across the country about the incident and advising them to tighten security. Police in Baltimore County said they were taking precautions.
The incident Tuesday came five months after what police said was the suicide of a man in a Baltimore police station with a gun he smuggled in.
Officers have said they feel more vulnerable after the killing of two New York Police Department officers in Brooklyn last month and the shootings of two more in the Bronx on Monday.
"Another example of the interesting times we're living in. Everyone's on edge," said Baltimore City Councilman Brandon M. Scott, who represents parts of Northeast Baltimore. "The level of security we have at city buildings, we're not where we need to be and where we should be in 2015."
Batts said he plans to convene a meeting with "federal partners" including the FBI, Drug Enforcement Agency and the Bureau of Alcohol, Tobacco, Firearms and Explosives to discuss the Black Guerrilla Family. Baltimore FBI spokeswoman Amy J. Thoreson said the agency has offered Baltimore police any assistance it can provide.
In early December, police union officials in New York circulated information they said they received from a Maryland police department that the gang would target its officers. Batts, asked about the warning during a Twitter chat with residents at the time, called it an "anonymous hoax."
The Baltimore FBI office later issued a memo saying the gang was targeting "white cops" in Maryland. The memo said a gang contact claimed that BGF members linked to the corruption scandal at the Baltimore City Detention Center wanted to "send a message" by attacking white officers.
On Dec. 20, Ismaaiyl Brinsley, 28, shot his ex-girlfriend in Baltimore County, then traveled to New York and shot Officers Wenjian Liu and Rafael Ramos, police said. He then killed himself.
Police said Brinsley had no known gang ties. But police in New York and elsewhere tightened security.
Police in Baltimore declined to comment on any precautions they have taken.
Baltimore, Baltimore County Police Department, Bureau of Alcohol, Cobb County, Detective, Firearms and Explosives, Georgia, Instagram, Maryland, New York City Police Department, Owings Mills, Police officer, Robert Boyce, Tobacco
Most Commented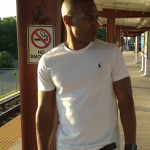 Sponsors