Army Major, Wife Charged With Child Abuse
---
( 4UMF NEWS ) Army Major, Wife Charged With Child Abuse:
An Army major and his wife appeared in federal court in New Jersey Tuesday to face child endangerment charges stemming from a 17-count indictment.
From the looks of a family photo, Army Major John and Carolyn Jackson appear to lead a loving family of six.
The U.S. Attorney though, says the kids were tortured by the couple.
Their limbs were broken, they were denied food and water, they were force fed hot sauce and peppers, and denied medical attention. It was all part, they say, of what the Major called training the kids.
Carolyn Jackson was arrested at their Mount Holly home. The major, stationed at the Picatinny Arsenal in Morris County, turned himself in. Both appeared before a federal judge on 17 counts, including endangering the welfare of children.
Their neighbors in Mount Holly are just learning of the alleged abuse.
"It's sad. You live right next door and don't know what's going on. They seemed like nice people," said Kofi Lightfoot, a Mount Holly resident.
The Jacksons have been under investigation for at least five years, when they lived in Morris County after a foster child in their care died in 2008. Three of their children are biological and three were foster kids.
The abuse allegedly took place when the family lived in Morris County.
"Terrible tragedy. Not right. What legitimate reason could you ever have to do that to a child?" said Rod Phelps, a Mount Holly resident.
"This is very sad. I have an adopted child. This is sad," said Sheila Anfield, a Mount Holly resident.
The couple and their supporters took to social media after the children were taken in 2010, denying charges, and demanding the kids be returned.
Neighbors say they have seen kids at the home on Victoria Court recently.
"I saw them last Sunday, didn't know who lived there, saw kids once, did not know kids were there," said Rosaisha Thomas, a Mount Holly resident.
The Jacksons were temporarily detained pending a bail hearing on Thursday at 11 a.m. in Newark federal court.
Most Commented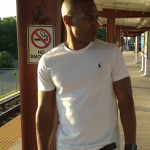 Sponsors