Arrest Made In 12-Year-Old's Shooting Death
---
( 4UMF NEWS ) Arrest Made In 12-Year-Old's Shooting Death:
Police have made an arrest in the Paterson shooting that left 12-year-old Genesis Rincon dead. The girl was shot over the weekend and was later declared brain dead, with her parents making the devastating decision to take her off life support Monday night.
Genesis' legacy will live, however, as even in death, as she is helping to save the lives of others as an organ donor.
Further details were expected to be released at an 11 a.m. news conference.
Meanwhile, the community is calling for action.
Thousands of fed up residents frustrated and angry that another innocent child was killed by gun violence gathered at a vigil for Genesis Tuesday night.
"Justice for Genesis!" the crowd chanted.
More than 1,000 people flooded the streets of downtown Paterson, taking an old fight to the steps of city hall.
They're tired of gun violence and, quite frankly, tired of hearing excuses for why this keeps happening.
"I can't go outside, I can't take my kids to the park," Genesis' father, Alexis Rincon, said. "I'm leaving Paterson and never looking back. I was born here, and I tell people I hate Paterson. I hate this town."
The entire Rincon family is still coming to grips with their devastating loss after Genesis was taken off life support Monday night.
The eighth grader was shot in the head Saturday night on Rosa Parks Boulevard, struck by a stray bullet while riding a scooter on the way to a store for a snack with her sister and a friend.
"Whoever did this has no heart for anyone at all," Alexis Rincon said. "How can you sleep at night knowing you (crying)...Look what you did to my family."
In response, city council members promised to raise more money for a reward and vowed to push for stricter ordinances in high crime areas.
"There's no reason why they should be open all hours of the night," councilman Andre Sayegh said. "And it's time we took a stand and regulate the hours of operation of these chicken stores, liquor stores and barber shops."
As community members lit candles, many admit giving up is so easy, but just not an option.
"I don't want you with me if you're not going to rock with me next year," Sayegh said. "I don't want you out here if you're not going to stand with me in two years and this family. Trenton, we're on our way. Washington, D.C., we're on our way."
Most Commented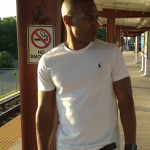 Sponsors