Arrest Warrant Issued For Joe Budden
---
( 4UMF NEWS ) Arrest Warrant Issued For Joe Budden:
Joe Budden's legal problems over beating his girlfriend last summer will likely continue this summer. That's because a judge has ordered an arrest warrant for the New Jersey rapper.
Last summer one-quarter of the Slaughter was "wanted" by the NYPD in August last year after he allegedly beat up and injured his lady outside Inwood nightclub in NYC. The NYPD publicly tweeted a "wanted" announcement on Twitter and Joey went berserk in his replies, even threatening to sue the Police Department for humiliation.
But on Thursday, a court has issued a warrant for his arrest after he failed to show up for the hearing.
No word from Joe or his camp yet but expect one soon...
Most Commented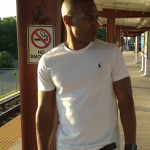 Sponsors