ASAP Rocky's Girlfriend Takes Topless Picture
---
( 4UMDF NEWS ) ASAP Rocky's Girlfriend Takes Topless Picture:
It looks like A$AP Rocky's boldness is starting to rub off on Chanel Iman!
The girlfriend of the A$AP mob rapper is keeping up with her modeling skills, and even showed us an Instagram preview of what looks like a new shoot.
Related articles
We give the news and nothing but the news! So help us God!!!
Most Commented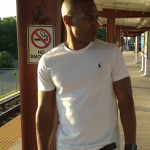 Sponsors