Atlanta Students Arrested For Gun At School
---
( 4UMF NEWS ) Atlanta Students Arrested For Gun At School:
Police say three students are facing charges after a handgun was found at Frederick Douglass High School Wednesday afternoon.
The school is on Hamilton E. Holmes Drive in northwest Atlanta.
Around 11:30 a.m., a student told a teacher he or she saw someone at the school with the weapon. Police were called, forcing a campus lockdown.
Police recovered the gun on the school grounds around 3:30 p.m. Police detained three students, they say, had been in possession of the gun.
They've each been charged with possession of a firearm on school property, possession of a firearm under 18 years old and disrupting public schools.
Atlanta police have not released the names of the students charged in the case.
No injuries were reported in relation to the incident.
Related articles
Most Commented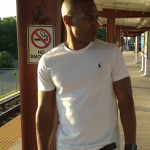 Sponsors