Baby Silas First Appearance
---
( 4UMF NEWS ) Baby Silas First Appearance:
It's an exciting season in the lives of Justin Timberlake and Jessica Biel, as earlier this month they became parents for the first time.
The "Like I Love You" hunk posted a photo of his "7th Heaven" bride (they married back in October 2012) and their newborn son Silas Randall Timberlake, whose birth announcement was made public on April 11th.
Justin added the snapshot in honor of his hometown basketball team (the Memphis Grizzlies) as they began the NBA Playoffs. Timberlake wrote, "The Timberlakes are ready!!! GO GRIZZ! #GritNGrind #Playoffs #BabyGrizzROAR." Silas was reportedly named after Justin's maternal grandfather.
Most Commented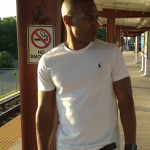 Sponsors