Baker Sends Woman Sh*t Cake
---
( 4UMF NEWS ) Baker Sends Woman Sh*t Cake:
Looks like crap!
A hotheaded baker sent a rude "human feces" cake to a client for her engagement party after an argument.
Emma McDonald delivered the sick chocolate log to Micaela Harris in December after getting annoyed with her sister for rescheduling a meeting.
Harris, 24, said she was left stunned on opening up the box to find the vulgar sweet treat. A card which read "Eat S--t" was placed on top.
"It was a weird situation. … At the time my sister didn't even know what was going on," Harris told Stuff.co.nz.
"I think [the disagreement] was taken too far. As a business owner you come across customers you don't like but you have got to take the highs and the lows, got to suck it up," she added.
But McDonald, who runs Oh Cakes in Southland, New Zealand, remains unrepentant about her stunt.
"I have no regrets at all about what I did. I feel she got what she deserved," she told the Herald on Sunday.
"I don't make cakes as a business. It is just a hobby and I'm taking it all with good humor," she added.
Most Commented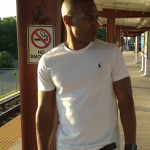 Sponsors