Bambi Is Pregnant But Scrappy Wants Erica P
---

( 4UMF NEWS ) Bambi Is Pregnant But Scrappy Wants Erica P:
Bambi is Pregnant but Scrappy Wants Erica P---
(Straight from Celebnmusic247) Scrappy has a lot on his plate right now with a new baby on the way with Bambi, Momma Dee and the throne and setting to soy his loins with Erica P!
While Lil Scrappy struggles to get over his baby mama Erica Dixon, his rebound girl, Bambi drops the bomb on him. Bambi finds out that she is pregnant, so she tells Scrappy.
Later we see him telling Kirk Frost at the strip club about Bambi being pregnant and that is when Rasheeda's husband asks if he is gonna keep the baby.
Scrappy says, "yes we are," he also reveals that he told Momma Dukes and she was all about the aire to the thrown and ish. The two talk about Bambi and how Kirk meant her and we find out if he actually slept with her or not.
Check it:
Later, Lil Scrappy has dinner with Momma Dee to talk about The Bambi since she is carrying the egg to the thrown.
Scrap check Mom Dukes calling Bambi, "The Bambi" and if she is on her bi-polar meds. She goes on to say she will take care of his new baby mama, despite her differences with Bambi. Scrappy agrees to everything, but he's worried she's NOT gonna be ready for his mama.
Across town Erica P is setting the mood to land her friend/new baby daddy Scrappy. He gets all excited when he gets an invite to come lay his loins over at Erica P's place. Remember last week he said he needs to stay away from Erica because she For-iz-ni-e!
Anyways, Scrappy is like a little boy in a candy store ready to get his eats on. Scrappy struggles to keep it together during a hands-on visit with Erica P…
Check it:
Related articles
Bambi, bambi and lil scrappy baby, bambi and scrappy baby, bambi love and hip hop pregnant, bambi pregnant, bambi pregnant by lil scrappy, bambi pregnant by scrappy, bambi pregnant by scrappy 2014, Erica, Erica Dixon, is bambi pregnant, is bambi still pregnant, Lil Scrappy, Momma Dee, Pregnancy, Rasheeda, Scrappy
We give the news and nothing but the news! So help us God!!!
Most Commented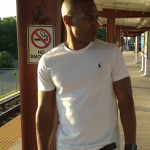 Sponsors