Basketball Wives Cancelled???
---
( 4UMF NEWS ) Basketball Wives Cancelled???:
The last season of "Basketball Wives" ended on an odd note with an ambiguous season finale and a canceled reunion, thanks to Evelyn Lozada backing out at the last minute. Since then, fans have been wondering about the fate of the series, especially since both since Lozada, Tami Roman, and Tasha Marbury all claimed they would not return. Now, Roman is hinting that the show silently came to an end already.
Roman dropped the news on fans last week when a Twitter fan asked her if the Miami edition of the franchise was canceled.
There hasn't been any confirmation yet from Shaunie O'Neal or Vh1 about the fate of "Basketball Wives," but we doubt that Roman would return to the show even if there was a sixth season. Roman has recently been busy launching her TR Love cosmetics line and she also joined the cast of Halle Berry's new TV drama "Extant."
Related articles
We give the news and nothing but the news! So help us God!!!
Most Commented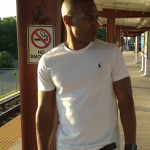 Sponsors