---
( 4UMF NEWS ) Beenie Man Unofficial Response To Bounty Killa: 
Grammy Award Winner Beenie Man "Easier" on "Harder Than Hard" Riddim Driven Album
January 14, 2014 - Kingston, Jamaica (MPR Consulting) - One Jam Music kicks off the new year with a teaser of Track 2 from their hit "Harder than Hard" riddim project, inspired by Perry Henzell's iconic 1972 roots reggae film The Harder They Come. The album, which features a cast of established and rising stars of dancehall and reggae, presents Grammy Award winner and King of Dancehall Beenie Man with the hit bound single "Easier." The single has been deemed by the blogmosphere as the unofficial response to Bounty Killer's "Harder."
The riddim debuted during the holiday season on Jamaican airwaves with Bounty Killer's hit single "Harder."
With songs from Laden, JayQ, Mezma, and Abby Dallas, the album's riddim is now in rotation on various international radio stations. This unique project is a collaboration with International Films Management (IFM), the original producers and ongoing managers of The Harder They Come, the uniquely Jamaican film starring Jimmy Cliff that was written and directed by Henzell and co-written by Trevor D. Rhone. In addition to Easier and Harder, the other singles and the Harder than Hard album will soon be available on all major digital outlets served by digital giants 21st Hapilos Digital.
Coincidentally, the film itself is also releasing wide online on January 14. Like the ultimate antihero Ivanhoe Martin, The Harder They Come is now everywhere – available to fans worldwide online via iTunes US, iTunes Canada and VHX. For the first time, The Harder They Come has also been made available direct to fans to download and stream from the movie's official website (TheHarderTheyCome.com). "Perry strongly believed in the power of Art to bridge cultural boundaries," said IFM Chair Justine Henzell, "so having his film available to the world in this manner is a dream come true."
Beenie Man "Easier" Now on itunes.apple.com/us/album/easier/…p;ign-mpt=uo%3D2
Bounty Killer "Harder" Now on itunes.apple.com/us/album/harder-…ngle/id793322491
The Harder They Come Restored, Remastered, and in HD - On itunes.apple.com/us/movie/the-har…come/id781569616
Related articles
Most Commented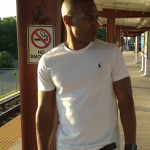 Sponsors